John Thomas & Sons Roofing are North Wales' leading roofing company, providing innovative roof repairs and roof covering solutions throughout Chester, Wrexham and the surrounding areas. With over 40 years' experience, our qualified roofers, estimators, and supervisors will maintain your roof to the highest quality and our excellent standard of service is delivered throughout the project. 
We work closely with our clients, providing a personal service and pride ourselves on producing the finest quality work, in the most cost-effective manner to meet your specification.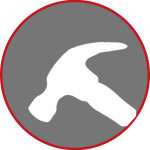 Roofing Services
You can be sure that our professional team will provide you with the best roofing services available across Chester, Wrexham and the surrounding areas. Your roof is the face value of your property, that is why we only use the very best materials accessible. Whether it is a large or small project, we will have an innovative solution to meet your requirements.
Roofing Products
We offer a wide variety of roofing products, to include:
• New Welsh Slate
• New Spanish Slate
• Reclaimed Slate
• Reclaimed Ridge Tiles
• Nails
• Swedish Battens
• Lead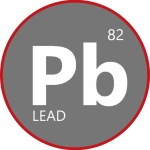 Leadwork
We specialise in providing lead roofing and ornamental decorative leadwork across North Wales and Chester.

With years of experience our qualified lead roofing specialists offer services on all aspects of leadwork covering.

Lead is one of the oldest and most durable roofing materials available.

A lead roof can be left without repair for much longer than any other material and proves extremely cost effective due to its modern manufacturing methods.

Our fully trained staff also offer decorative leadwork, creating items guaranteed to add a touch of innovation to your home.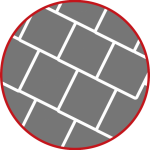 Slating & Tiling
If you have damaged slates or need replacements, we provide a professional slating and tiling service and take on any project size, be it a minor repair, a strip and retile or a completely new roof. Our expertise will also provide accurate advice for your roofing project. There are many benefits to using slates as a roofing material.
These benefits include:
• Fire Protection
• Less Maintenance
• Increases the lifespan of the property
• Available in a selection of colours and sizes
John Thomas Roofing can provide man made slate, which is laid in a traditional way and fitted with copper nails and crampons.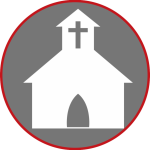 Church Roofing
At John Thomas Roofing our church roofing services are carried out sensitively and efficiently, improving the overall structure and aesthetics of the building.

Where possible material from the roof is reused and reclaimed materials are replaced.

Our aim is to refurbish church roofs to the highest possible standard and quality at a cost-effective price.

Our experienced team work closely and interactively with our clients through the entire roof development and construction process from conception right the way through to completion.
"Owning several properties I have used John Thomas Roofing on several occasions, they are honest, reliable, professional and reasonably priced. I am always pleased with the service and find them willing to go the extra mile."
"Very professional, friendly and reliable company who have completed repairs to my house to a very high standard. I was so impressed that I have asked them to do more work for me. John Thomas Roofing were recommended to me by a neighbour and I would have no hesitation in recommending them to others who need work doing."
"Great service, turned up on time for quote, took photos of inaccessible places to show what work needed doing which is reassuring. Reasonable charges and nice people to do business with, I have no hesitation to recommend John Thomas Roofing"
When it comes to refurbishing your roof, you want to be sure that the company carrying out the work will not only do a good job but also that your legal obligations are met. By using a CompetentRoofer registered contractor, you can rest assured that they are continuously audited against a robust set of criteria including, a financial check, office audit, and site inspection prior to being recognised as a CompetentRoofer registered contractor.
Before a contractor becomes a registered CompetentRoofer contractor, they must fulfil the following requirements:
Pass a financial check.
Successfully complete and pass a desktop audit, ensuring that all relevant documentation is in place to provide a 10-year workmanship guarantee, sales contract with a 14-day cooling off period, and have the minimum insurance cover in place.
Successfully complete and pass an office audit, performed by one of our CompetentRoofer Auditors.
Successfully complete and pass a rigorous site inspection, ensuring they comply with the relevant British Standards, Health & Safety requirements, and Building Regulations.
Call Us Now on 01978 752608 or Email: info@johnthomasroofing.co.uk